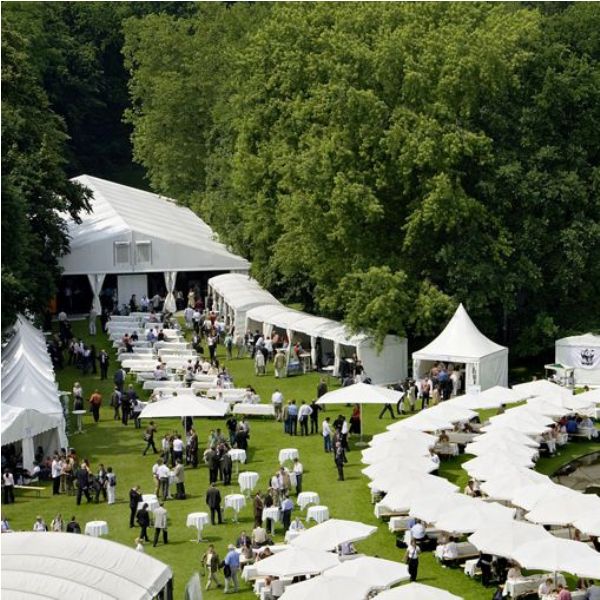 For the first time in Kazakhstan, the Company rents out the tents, pavilions, and canopies for various open-air events. We can offer a wide range of structure - 3х3, 5х5, 10х10, 10х20, 10х30, 15х30, and 25х40 including:
aluminum frame
tent roof
tent walls
heating and air conditioning
lightning
original individual décor, and etc.
mobile stage equipment
Scope of use of tents, canopies:
children's events
school graduation balls
corporate events
festivals, concerts
meetings and presentations at the official level
forums, conferences and seminars
exhibitions, fairs
family celebrations - birthdays, weddings
sporting and other events.