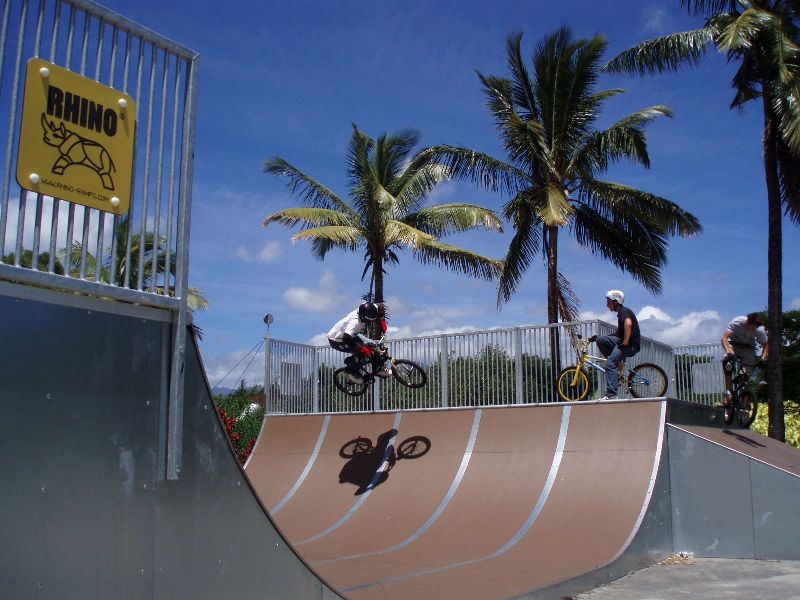 We are the official distributor of RHINO in Central Asia.
The Belgium company of RHINO is the world leader in the field of equipment for skate-parks. All the skate-parks are built by skaters and for skaters and meet the DIN standards - safety norms for skate-park structures. RHINO has over 35 years of production experience and offers only the top-quality products with ISO and TUV certificates.
WHY RHINO
1. The production is TUV-certified 
The skate-park equipment is made according to the most tough world safety standards - DIN. RHINO is one of the experts on the development of safety standards (official member of the working group of CEN / TC 136 / WG in Europe).
2. This equipment has been tested for climatic conditions
Finland, Sweden - snow, ice, heavy frost
England, Ireland, Scotland - rain, humidity
Spain, Portugal - sun, sand, salt
Nevada, Puerto Rico, Hong Kong - heat, humidity
3. The most quiet ramps in the market
Only the RHINO ramps were specially tested for the noise level that was below the average official - 50 dB
4. Computer digital control technology (CNC) ensures
The ideal assembly and installation in the shortest time possible.
No deformation.
5. Compact transport packaging
To reduce the transport costs.
6. All ramps are fully protected by fences and back walls
Skaters cannot pass under the ramp for their safety. Avoidance of garbage and foreign objects in the structure.
7. Rounded edge protection from stainless steel
Protects the ramps from damages and the skaters - from sharp edges.
8. Other safety measures
Railing with the ends curved down to prevent injuries and collisions.
9.Best surface composition for skating
5 years of warranty for the Rhinotop ® surface Low flame formation factor
Water resistant Does not warm up like steel Special surface cut technology (ESPN, x-games, and etc.) Resistance to shock and no potholes (Rhinotop ®).
10. Reliability is provided by
Ideal combination of durable materials. Rhinotop ®: skating surface (molded under high pressure).
Rhinex ®: polypropylene panel reinforced with glass fiber.
Rhinolene ®: super tough polypropylene panel.
Zinc-galvanized steel. Zinc-nickel screws.