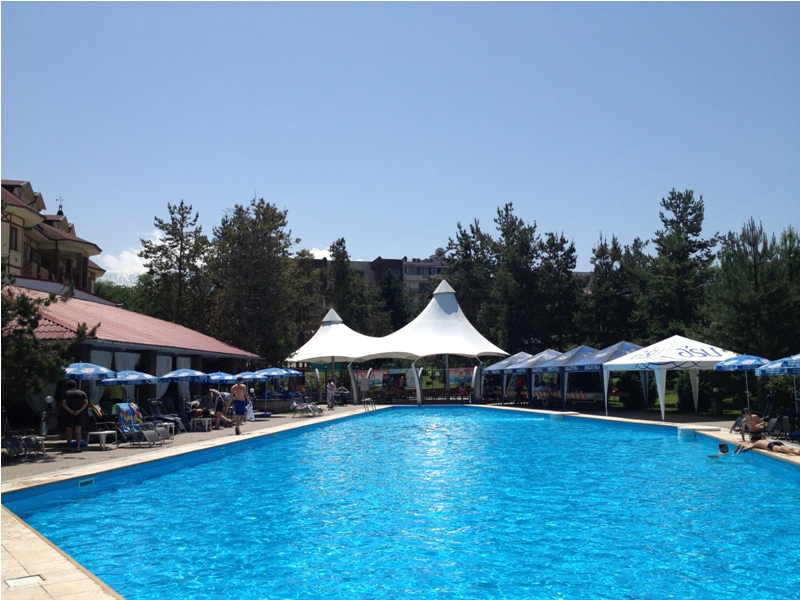 The Company offers for sale both ready structures, and individual turn-key construction solutions. Own production, the construction engineers and 13 years of cooperation with the world leaders in this field enable us to optimize the quality, cost, and time.
All projects in textile architecture are unique, have a surprising variety of possible forms and purposes, and utilize a wide variety of materials and fittings. These structures present an easy-to-implement and relatively low-cost alternative to traditional architectural solutions.
Textile architectural structures include:
• stadiums, ice arenas, skating rinks, tennis courts, and other sports facilities
• exhibition halls, concert halls, amphitheaters and business-and- entertainment centers
• airports, bus / train stations and terminals
• roofs and shelters for parking places
• Summer cafeteria, lounge areas, and etc.
Advantages and peculiarities:
• Exclusive design and high aesthetic value
• Seismic resistance
• Speed and ease of construction
• Textile structures are easy to combine with other materials such as wood, glass, steel, concrete, and etc.
• Durability - structures of textile architecture are produces from specialized PE materials from
Ferrari (France), service life - more than 25 years.
Лучшие проекты мировой текстильной архитектуры